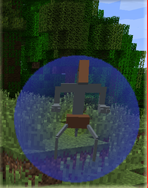 Droideka, are a step up from the super battle droid . They are allied with the Sith.
Droideka's are ray shielded, so blasters have no effect. For Jedi, the best method for killing a droideka is to get in close and cut them down with your lightsaber.
The only way for Bounty hunter to kill a droideka is to use an EMP grendade.