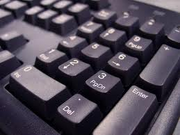 The StarWars mod expands a lot the interaction between the player and Minecraft. To do that, we have allowed more special keys in the keyboard to do more thing at the same time. In addition to the Minecraft's default keybinds, there are many other keys to use, such as turning ON/OFF the lightsabers, using jetpacks and shooting with spaceships.
From 0.2.0 version, all keybinds are customizable. You can modify them going into the pause menu, into "options", into "controls" and modifying them as you can do for Minecraft's ones.
Anyway this is the list of default keybinds of this mod:
@All players
V - choose your faction (jedi, sith or bounty hunter)

@Jedi/Sith
Forward+Jump+Sneak - superjump with frontflips!
M - Use your current power.
L - Turn ON/OFF the lightsaber note that when you do this that your view will be switched to 3rd person, there is currently no way to avoid this.
(Saber)Rightclick - defend yourself while holding a lightsaber.

@Hunters
(Jetpack)Sneak - go down.

@Vehicles
(Speederbike)Jump - turbo.