Starwars Mod WikiEdit
Welcome to the official wiki for the starwars mod. If you need some help, if you are curious or if you like Minecraft or StarWars, you are in the right place!
Do you want to install this mod but you don't know how?
Do you need crafting recipes for making a lightsaber or the other items?
You're lucky, just check the sections out to find what you need, there's almost everything about this mod. What are you waiting for? Install and try the most awesome Minecraft's mod!
Pictures and videosEdit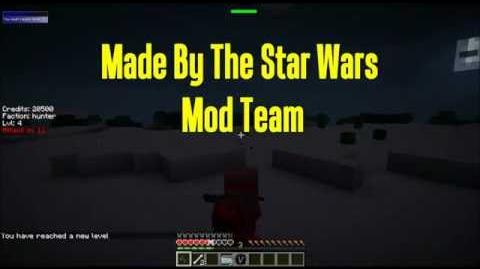 [[File:Speederbike circuit-test|left|600p...